Events
"Yanks Fight the Kaiser"
Saturday, April 20, 2019, 1:00 PM
On April 20th, the Museum will present the film "Yanks Fight the Kaiser," about the famed 26th Yankee Division's part in the Great War, the show to start at 1 p.m. at the Museum, 94 Jackson Road on Devens.
Showing this documentary at this particular time highlights the fact that early 2019 marks the 100th anniversary of the Yankee Division's return to America after World Warf I and settling into Camp Devens for mustering out. Accompanying the film will be a short review of activities that the 26th involved itself in Massachusetts during and after its return home.
"Influenza Memorial Dedication"
Friday, May 17, 2019, 10:00 AM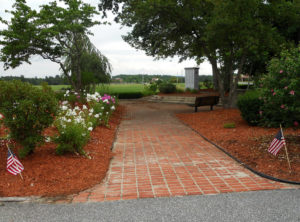 On Friday, May 17th, at 10:00 am, the Fort Devens Museum along with Devens Enterprise Commission will be hosting a ceremony at The Rogers Field Memorial Park in Devens to unveil a memorial plaque to commemorate the Influenza Epidemic of 1918.
"Armed Forces Day Open House"
Saturday, May 18, 2019, 10:00 AM – 4:00 PM
New Exhibits | Guest Speakers | Raffle | Refreshments